So, exactly where is the Amalfi Coast?
Known in Italian as Costiera Amalfitana, the Amalfi Coast is located along the southern edge of Italy's Sorrentine Peninsula in the Campania region.
A 30 mile stretch of coastline described by UNESCO as "an outstanding example of a Mediterranean landscape, with exceptional cultural and natural scenic values resulting from its dramatic topography and historical evolution".
The Amalfi Coast is one of Italy's most memorable destinations. The coast is also known for its picturesque towns perched on the cliffs overlooking the sea.
The coastline embodies thirteen characteristic towns; Amalfi, Atrani, Cetara, Conca dei Marini, Furore, Maiori, Minori, Positano, Praiano, Ravello, Scala, Tramonti and Vietri sul Mare. All thirteen towns with their own unique traditions.
How to get there?
You will want to fly into Naples. From the airport you can grab a bus or taxi into the city where connecting trains will take you to Sorrento or Salerno. Both are located at either end of the coastline and make great starting points for your adventure along the coast.
Where to stay?
Now we might be biased on this front, but we'd highly recommend our Villa Di Martino of course! Click here to find out more details on our two apartments available.
How to visit?
Nothing quite beats a scenic drive along the winding coastal roads. Spectacular panoramic views await drivers and passengers. Not wanting to drive? Then jump on one of the numerous bus services that run up and down the coast. The main bus route being the 'Sita' which has its terminals at Amalfi and Sorrento.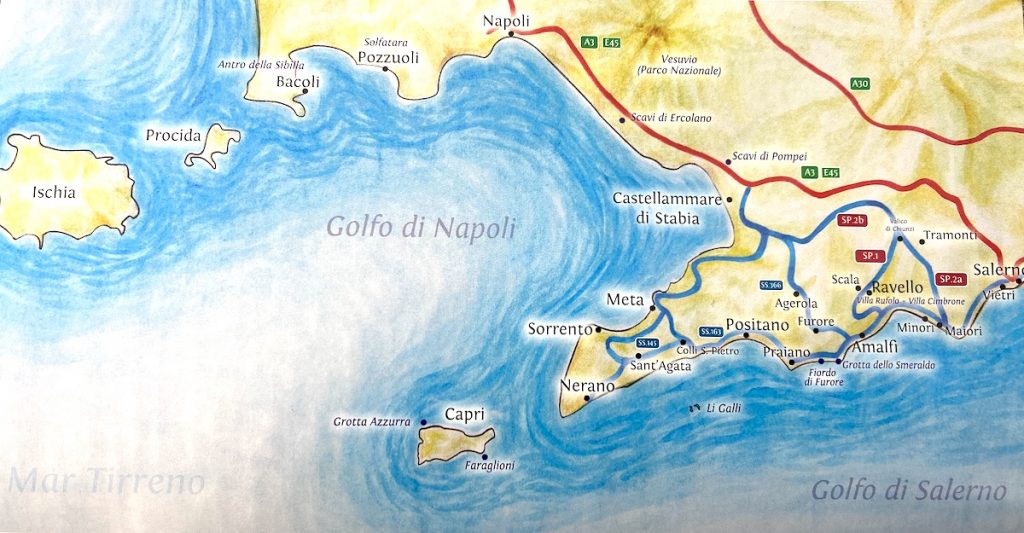 As we continue to grow our website here at villadimartino.com, we really hope it can become a fantastic resource for those of you looking to experience the real Amalfi Coast and surrounding areas on your next getaway.
We hope to bring you in depth travel guides to all the well known tourist spots but also to provide guides for the hidden gems found all the way along the coastline.
Thank you for visiting our website. To learn more about 'Our Story' click here.