Monica mentioned the Cantina del Vesuvio Winery in her recent post and I thought I had to share a quick review of our trip there as it is such a picturesque spot. I even have the photo above as my desktop background on my MacBook!
Location
As you can tell from the image at the top of this post, the Winery sits in a stunning setting in the volcanic soil on the slopes of Mount Vesuvius. In fact, it actually sits within the Vesuvius National Park.
If you plan to stay with us, you're in luck as its just a 20-minute drive from Villa Di Martino. Unfortunately, visitors cannot fully reach the winery by public transportation. However, when you book via their website, the winery does offer a free shuttle service. They'll pick you up from Circumvesuviana train station in Torre Annunziata Oplonti, which is on the train line between Naples & Pompeii.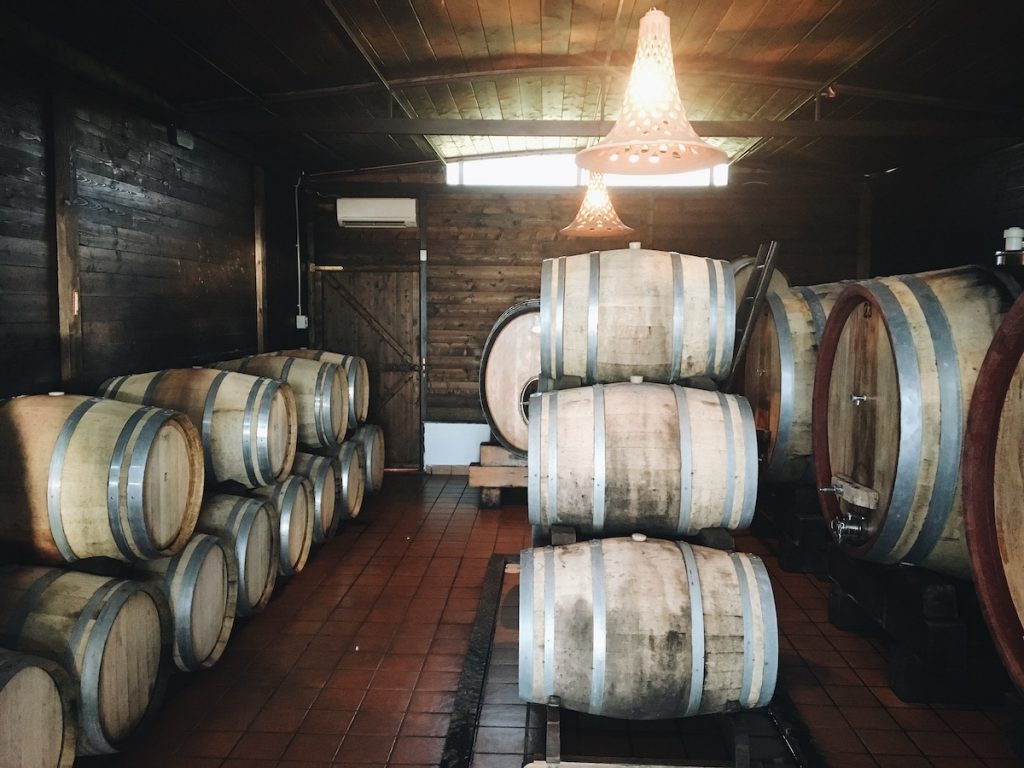 History
The small family-run winery was founded back in 1948. At the time wine was transported to Naples via horse-drawn cart. 18 years ago Maurizio, the son of founder Giovanni Russo, decided to open the doors for visits and tastings.
The property has 16 hectares of vineyard and produces one of the most famous wines of the area, the Lacrima Christi, which we got to taste in all its different shades.
How much does it cost?
The tastings start from as little as €28 per person. You'll start with a tour of the winery and vineyards before retiring to your table for the wine tasting. Once sat you'll sit back and take in the spectacular surroundings while sampling some local traditional dishes.
If you enjoy the wine tasting make sure you buy a bottle from their shop before you leave as it's not available anywhere else! Why? Because they are so deeply rooted in the local volcanic slopes of Mount Vesuvius, they want travellers to really discover the land as well as its wines.
Summary
Having exhausted all our energies in our trip up Mount Vesuvio, we found the winery to be the perfect next stop on our itinerary and somewhere we would highly recommend!
You can visit the Cantina del Vesuvio Winery website here.
Looking ahead and want to plan your next trip? Make sure to check out our apartments via our 'Stay with us' section! We'd love to welcome you to our Italian home!
Thank you for visiting our website. To learn more about 'Our Story' click here.